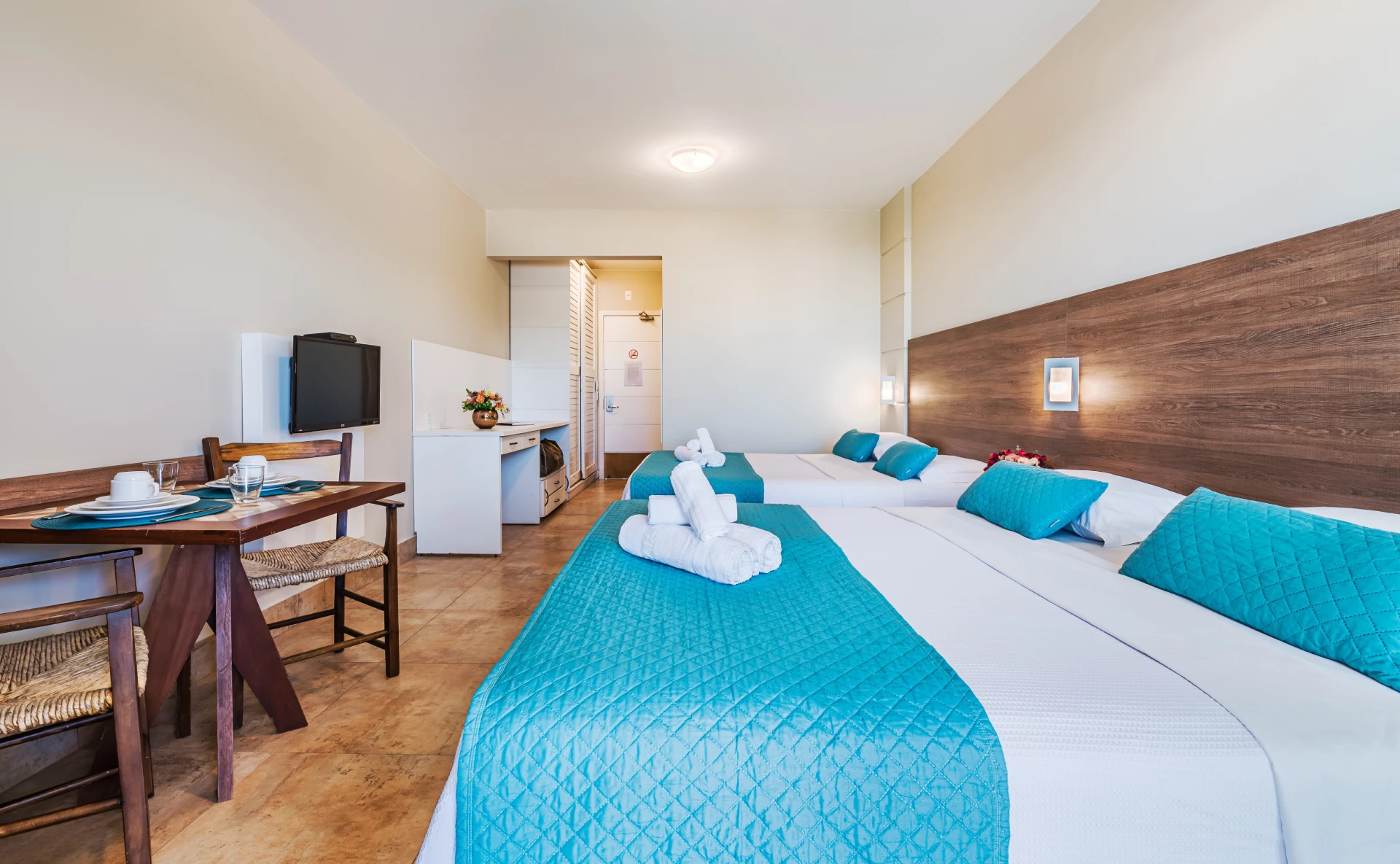 ACCOMMODATIONS
STUDIO STANDARD
STUDIO STANDARD

25m²

PRIVATE COMPACT KITCHEN

BALCONY

BALCONY TO THE STREET

AIR CONDITIONING

FLAT SCREEN TV

CABLE CHANNELS

FREE WIFI

DIGITAL SAFE FOR LAPTOP

General Description
This accommodation has 25 m² of smart space, decorated and with everything you need to spend great days at the beach.

Studio Standard has a private kitchen with microwave, mini bar, dining table, electric kettle and sink; TV with cable channels; air conditioning; and free WiFi.

The accommodation has a private bathroom with all free toiletries, as well as a bidet and a hairdryer.

The configuration of the apartments is up to you. It can be two Queen Size beds; one Queen Size bed and two single beds; or even four single beds.

Regardless of how you want your room, Studio Standard will suit you.

Kitchen
Microwave
Dining table
Mini bar
Electric kettle
Sink

Bathroom
Free toiletries
Shower
Towels
Bidet
Toilet
Hairdryer
Toilet paper